Emergency Call Out Service
LPG Gas for home use
45kg, 18kg, 13.5kg &
9kg KLM cylinders for residential use.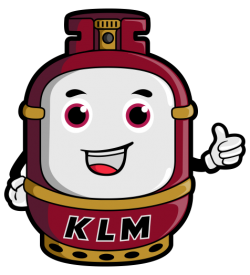 LPG Gas for commercial use
45kg Liq, 18kg and 15kg exchange
forklift gas cylinders for commercial customers
We also collect, fill and return your BBQ or small camping cylinders at a very competitive price, therefore saving you the hassle of transporting the cylinders yourself.
Gas Services to Your Door
KLM Gas provides a free delivery service to your area each week on your scheduled delivery days. One of our drivers will happily exchange your empty cylinder with a full cylinder and as a courtesy; check your pipework at the cylinders for any possible leaks, leaving you with a peace of mind.
Unexpectedly ran out of gas? In addition to our scheduled delivery days in your area, we also offer an emergency run out service* –  Contact us for more details
*Charges and Conditions Apply
Other Gas Services We Offer
KLM Gas has a fully qualified Gas Fitter on staff to provide a timely and efficient service for any gas leaks, upgrades and new installations.
Deciding to change your installation or put in a new gas appliance?  KLM Gas is happy to offer free quotes, simply contact our friendly staff to organize a quote today. We also sell new hot water systems and heaters at very competitive prices.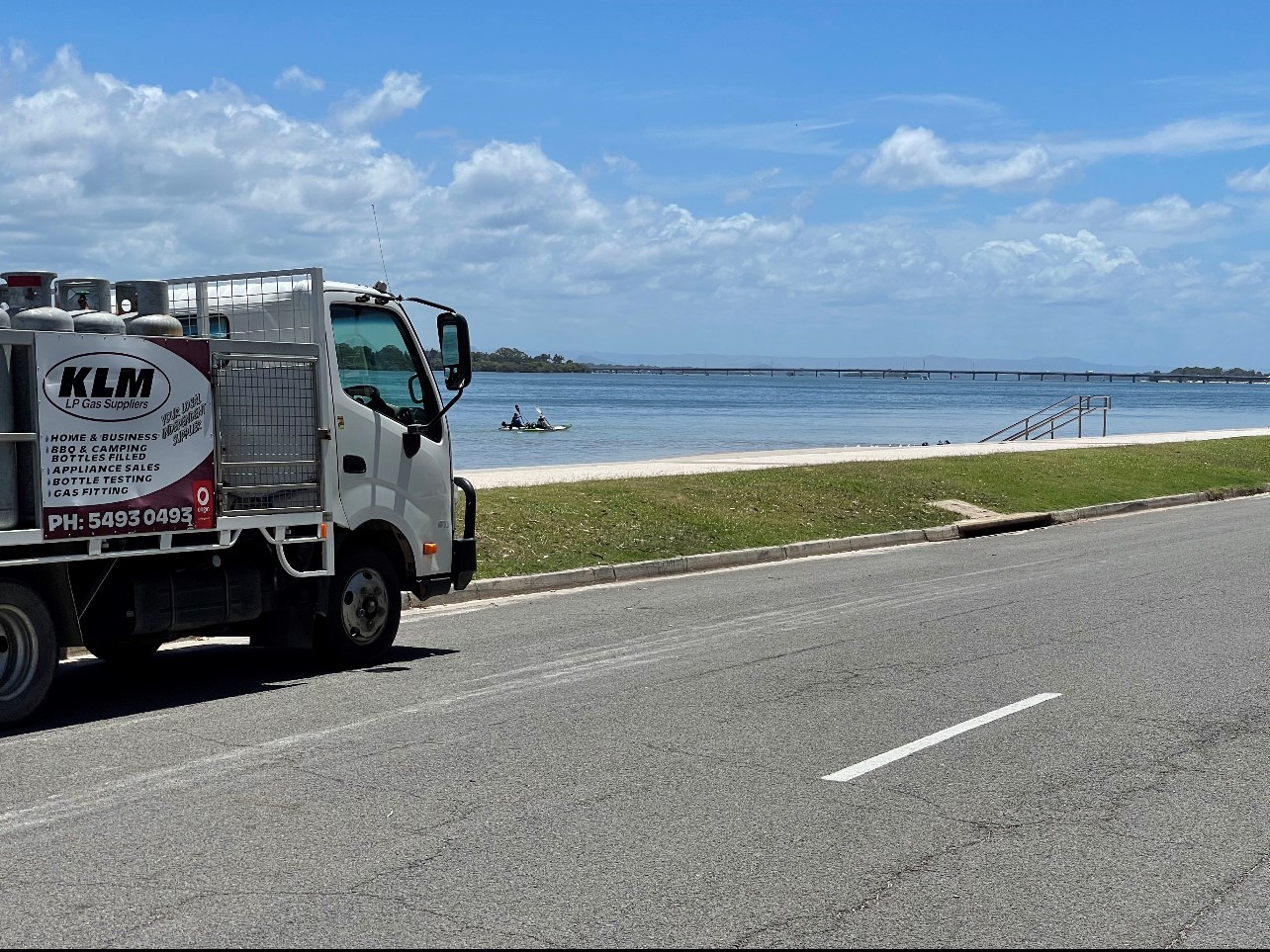 Our large delivery area means you are sure to be covered!
Our delivery areas include Maroochydore to Brisbane North, Redcliffe Peninsula, Bribie Island, the Hinterland and West to Kilcoy.
Still not sure if we deliver to your area? Click here or contact our office Monday – Thursday 8am – 5pm and Friday 8am to 4pm.Loa
owned & operated since 1999
KLM Gas is your local family owned and operated gas suppliers North of Brisbane.
As a family operated business for over 20 years, we pride ourselves on providing the best customer service with prompt gas deliveries and friendly staff that can assist you with all your gas needs and enquiries.
Testimonials
Excellent customer service. We ran out of gas and they delivered a new cylinder within 40 mins of calling them. How efficient, Tina and Stephanie were both fabulous. KLM offer very competitive pricing and they are a local company. My husband and I weren't very happy with Elgas and decided to changeover to KLM 2 yrs ago. We are very happy with our decision. I highly recommend this business.
Michaela S.
Testimonials
KLM is the absolute best! They have the cheapest prices out of all the gas providers and their service is just above and beyond! Kylie at their office is an absolute super star and she has been an integral help to us dealing with a difficult real estate.
If you want affordable gas, stellar service and just an easy enjoyable experience then KLM should be your go to!
It is safe to say we stayed with them when we moved houses!
Amelia R.
Testimonials
Excellent price, excellent service! I ran out of gas the same day I ordered a new bottle and KLM went above and beyond to make sure I received a new bottle the next day.
Darryn F.